Home

Roboexotica

location
How to get there
Details can be found
here
.
Location
Location of Roboexotica 2018:
Theater Nestroyhof Hamakom
Nestroyplatz 1, 1020 Wien
In 2018 Roboexotica will take place in a well-known location. The typical viennese building name "Nestroyhof" got it's second name Ha makom (from hebr. המקום = the place) in 2009, when the theater was founded to establish a location dedicated to jewish culture and experimental theater.
The theater has a BIG basement. At least big enough to fit v20.0 of Roboexotica well.
Take U1 to Nestroyplatz and you're there.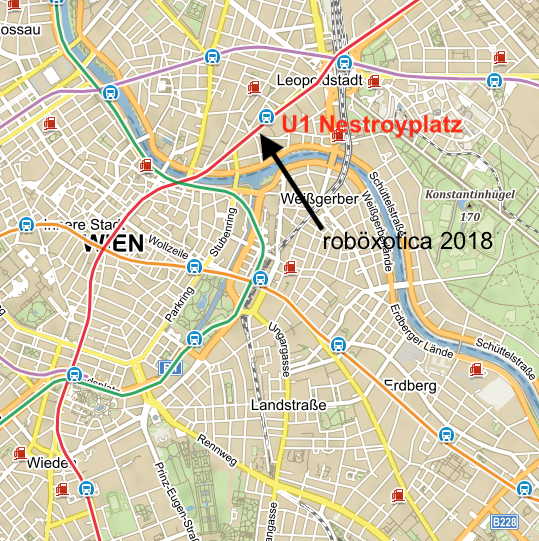 map provided by mapy.cz.